Tetradecyl Trimethyl Ammonium Chloride-TTAC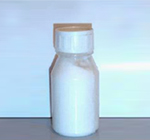 Product name: Tetradecyl Trimethyl Ammonium Chloride (TTAC)
CAS NO.: 112-01-6
Specification:
Appearance: White or light yellow colloid
Content of actives: 50%-80%
PH value:  5.5-8.5
Properties:
Colorless or light yellow transparent colloid; good chemical stability; good resistance to heat, light and pressure.
Application:
1. Emulsifier: Emulsifier of building waterproof coatings; emulsifier of cosmetic and hair conditioner etc.
2. Bactericide: Bactericide for industrial or agricultural use.
3. Textile auxiliary: Softener, antistatic agent
4. Other: Anti-sticking agent & insulator.
5. TetradecylTrimethylAmmonium Chloride can be used as sterilizer, antistatic and antiseptic agent and so on.
Packing & Storage:
20 kg/plastic drum. Kept in cool, dry and ventilating place.