Octyl Decyl Dimethyl Ammonium Chloride-ODDAC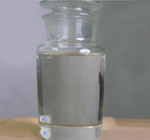 Product name: Octyl Decyl Dimethyl Ammonium Chloride (ODDAC)
CAS NO.: 32426-11-2
Specification:
Appearance: Colorless or light yellow liquid
Content of actives: 50%-80%
PH value:  5.5-8.5
Octyldecyl dimethyl ammonium chloride raises no health concern because:
• It is not on any of Chizhen's lists of toxic chemicals which cause suspected or recognized health effects
• It has not been detected in human tissue or urine
• It is not a high production volume chemical that lacks safety data
Usage:
Can be used as emulsifier, sterilizer, antistatic and antiseptic agent and so on.
Packing & Storage:
50 kg/plastic drum. Kept in dry and ventilating place. Do not mix with strong alkali .